A short biography of Olympian Leszek Bebło
Keywords:
physical culture, Olympian, sport
Abstract
Sport is one of the forms of participation in physical culture. Marathon runner Leszek Bebło is an example of participation in physical culture through sport. The track and field athlete has left his mark on the history of Polish athletics through his participation in two Olympic Games, the World Championships in Stuttgart, and as a winner of many prestigious foreign races, including being the only Pole to win the Paris Marathon, which has been held since 1896.
Downloads
Download data is not yet available.
Grabowski H. Teoria fizycznej edukacji. Warszawa: Wydawnictwa Szkolne i Pedagogiczne; 1999. Google Scholar
Krawczyk Z. Filozofia i socjologia kultury fizycznej: wybór tekstów. Warszawa: Państwowe Wydawnictwo Naukowe; 1974:211. Google Scholar
Marcinkowski M. Cultural and educational determinants of physical activity and concern for the body. Dialogi o Kulturze i Edukacji. 2012;1(1):237–256. Google Scholar
Zabolotna O, Skalski D, Formela M, Nesterchuk N, Grygus I. Sport jako element kultury a edukacja zdrowotna [Sport as an element of culture and health education]. Rehabilitation & Recreation. 2019;(4):62–69. doi: 10.5281/zenodo.3383746. Google Scholar
Dziubiński Z, Krawczyk Z, eds. Socjologia kultury fizycznej. Warszawa: Wydawnictwo AWF; 2011:60. Google Scholar
Toporowicz H. Elementy metodologii badań historycznych w naukach o kulturze fizycznej. In: Grabowski H, ed. Metody empiryczne w naukach o kulturze fizycznej. Kraków: Akademia Wychowania Fizycznego im. Bronisława Czecha; 1996:121–135. Google Scholar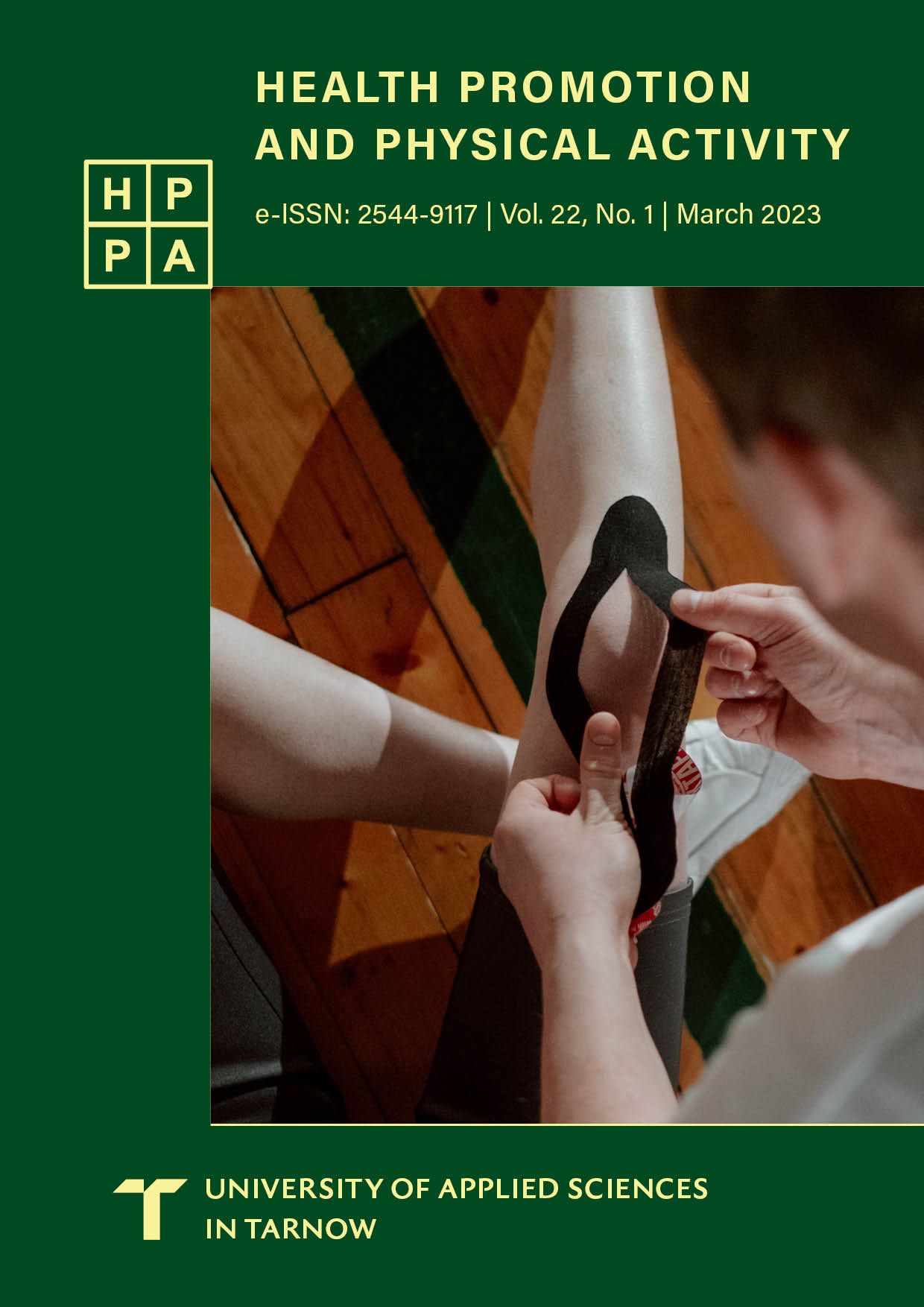 Downloads
How to Cite
Tworek, B. (2023). A short biography of Olympian Leszek Bebło. Health Promotion & Physical Activity, 22(1), 18–21. https://doi.org/10.55225/hppa.488
License
Copyright (c) 2023 Bartłomiej Tworek
This work is licensed under a Creative Commons Attribution-ShareAlike 4.0 International License.